CRIMINAL LAW
At the Law Office of John Vernon Moore, P.A, we provide professional legal services for Brevard county citizens when the case involves criminal law.
It is normal to be victimized when crime, accidents and other personal injuries occur but allowing yourself to be held liable when you are innocent is what shouldn't be accepted.
With the severe extent punishments are meted out to criminal elements found liable in a criminal cases in the Brevard County area, it is important you have an effective criminal law defense in Florida for when you may need it.
The best solution we can recommend as industry experts is to have criminal law defense attorneys experienced in Florida law to represent and defend your rights. This is where the experience and expertise of John Vernon Moore Law Firm can save your hide by advocating for your rights, reduce the litigation damages against you and plan a suitable defense for you.
Our free consultation will provide us with as much information as possible to set up a major defense of your case to either have it dismissed or the charges reduced.
WHY IT IS IMPORTANT TO GET A CRIMINAL ATTORNEY as quickly as possible in BREVARD COUNTY?

It is important to pick a criminal law attorney experienced in Florida law because of the following reasons:
Protect your rights
You need to ensure your rights are not denied or stumped on when dealing with law enforcement. With a professional criminal lawyer in Florida law who knows their business, you can be sure every right due you will be not be violated and even if violated, legal action and compensation is guaranteed.
Build a case
A professional criminal law attorney in Florida like the John Vernon Moore Law House can help you build an effective case in defense of any cases built against you already.
Prevent mistakes
With an experienced Brevard County criminal attorney by your side, you have a better chance of avoiding erroneous judgment from the courts. A legal person will help you avoid any mistakes that could be made under pressure or duress.
Represent you to the full extent of the law
When you have a Brevard County criminal attorney in your defense, you can be sure of a complete representation to the full extent of the law. A good criminal attorney will provide you with adequate information on what to say and when to say it as well as when to keep quiet.
Gather evidence while available
Having a professional Florida criminal attorney provides you with a better opportunity to gather evidence much faster. Their experience will definitely come to bear in some situations you may be naive in.
Our law firm in Florida will take on any law enforcement agency or prosecutor to ensure you get your full rights protected to the full extent of the law in Florida.
There is much at stake to risk your peace in the hands of a criminal lawyer who is either inexperienced or unwilling to fight for you in a court of law.
You can count on us standing in for you for any misdemeanor or felony case you may be involved in

The Law Office of John Vernon Moore represents defendants in a variety of Florida criminal law cases you might be faced with in the following areas:
VOP/Violation of Probation
DUI/DWI, Drunk or Impaired Driving, including first or repeat offender and felony representation
Domestic Violence, felony or misdemeanor,and all related restraining order or domestic matters
Sex offenses, including all internet pornography, prostitution or like offenses
Child abuse or crimes against children including alleged sex offenses
Assault offenses, including both felony or misdemeanorassault or harassment
Theft or Embezzlement, including business fraud or other white-collar crimes
Drug offenses, including all illicit drugs and prescription fraud
Homicide including vehicular homicide and all other violent criminal offenses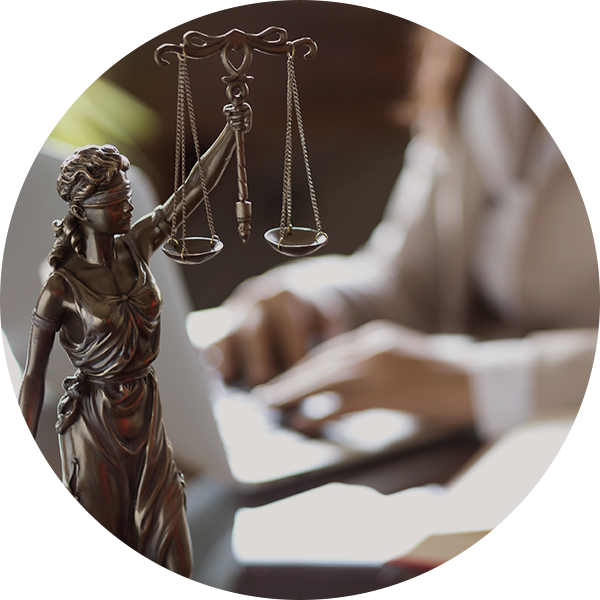 We promise tireless representation of you until your case is resolved. Whether faced with your first DUI or something extremely serious, we will handle each case with the same intensity and diligence as all our cases because we know how important the outcome is to each of our clients.
To book a convenient appointment time with the best legal defense in Brevard County, Florida, please click the Book Now button.
DUI/DWI Defense

DUI/DWI convictions can lead to thousands of dollars in court costs, fines, license suspension, unaffordable insurance rate hikes, and possible jail time. Even those who avoid the most serious consequences may face a stigma that can cost them their job or make it harder to find future employment especially if a job requires a clean driving record.
DOMESTIC VIOLENCE
Domestic violence charges frequently arise out of misunderstandings: an officer may misinterpret an innocent argument as verbal and physical abuse, an alleged victim may misrepresent the truth our of anger, or the system may treat a minor incident as a major assault. Because of the biases and assumptions associated with domestic violence, it's important to handle any defense with extreme care. We work to reunite families that have been affected by domestic violence.
APPEALS
A criminal conviction, after a trial is not necessarily final. There is only a short window of time when an appeal can be filed. CALL US IMMEDIATELY IF YOU DESIRE AN APPEAL. Do not hesitate and miss a filing deadline. Call us today to schedule an appointment.
SEXUAL ASSAULT
With a nationwide emphasis on curbing sexual assaults, there has been an uptick in charges based on false accusations, as well as minor incidents being over-charged by the prosecution. In this environment, it can be extremely difficult for a defendant to make their voice heard and convince the judge or jury to review the facts objectively. Once accused of a sexual assault or abuse, you are forever affected.
MISDEMEANORS
In Florida, misdemeanors come in two classes. These are defined as First-Degree Misdemeanors and Second-Degree Misdemeanors. First-Degree misdemeanors are punishable by up to one year in jail and a $1,000.00 fine. Second-Degree misdemeanors are punishable by up to 60 days in jail and a $500.00 fine.
Don't make the mistake of thinking a misdemeanor charge is not all that serious. If convicted for a Florida misdemeanor, you could end up spending time in jail, paying extremely high fines, then you will end up dealing with issues such as an inability to obtain employment, rent a home, obtain a professional license, or even return to college on a government student loan.
What is the Difference Between a Misdemeanor and a Felony Offense?

The primary distinctions between a misdemeanor charge and a felony charge in the state of Florida, lies in the severity of the crime, and therefore the penalties you will face should you be convicted of the crime. Both misdemeanor and felony charges are further divided into classes, depending on the seriousness of the crime and the potential penalties. In the state of Florida, misdemeanors are classified as first or second-degree crimes, and have the following penalties:
A first-degree misdemeanor is the most serious type of misdemeanor crime in the state of Florida, and is governed by Florida state statutes, Section 775.082 and 775.083. Penalties for a first-degree misdemeanor conviction include: up to one year in county jail, up to one year of probation, and a fine as large as $1,000. One example of a first-degree misdemeanor crime is theft of property which has a value of less than $300, and more than $100.
A second-degree misdemeanor is a less-serious offense in the state of Florida, governed by the two statutes above as well as Section 775.081. A conviction for a second-degree misdemeanor can result in up to 60 days in jail, 6 months probation, and a maximum fine of $500.
Misdemeanor Offenses in Florida

Misdemeanor offenses in the state of Florida are handled at the County Court level; some examples of misdemeanor crimes include
• Battery
• Driving with a suspended license
• DUI
• Disorderly conduct
• Loitering
• Domestic violence battery
• Prostitution (first offense)
• Possession of marijuana
• Petty theft
• Resisting an officer (no violence involved).
If you have been charged with a Florida misdemeanor, you need to act decisively, being as proactive as possible about protecting your future. A misdemeanor conviction can bring many negative consequences into your life, including a criminal record which never goes away, housing and career difficulties, an inability to obtain a job you are otherwise well-qualified for, financial problems, time in jail, and loss of privileges you may take for granted.
FELONIES

Felonies include the most serious crimes up to and including murder. A felony is the most serious crime, punishable by death or by more than one year in prison. Depending on the nature of the alleged crime, a felony may be governed by federal law and tried in the federal court, or governed by a state law and tried in a state court. The types of felony crimes can be divided into crimes which, by act or intent, are violent or non-violent in nature. Felony crimes which are usually non-violent in nature are white collar crimes, such as tax evasion, embezzlement, identity theft and bribery, drug offenses, such as drug possession or conspiracy to distribute drugs, and other offenses, such as fraud, forgery, burglary or larceny. Violent felony crimes are murder, rape, manslaughter, sexual assault, armed robbery, and other acts which inflict bodily injury.
A misdemeanor is a crime punishable by a prison sentence of one year or less. Misdemeanors include such offenses as disorderly intoxication, battery, theft of property valued less than a specific amount in a statute, and trespassing.
Felonies and misdemeanors are divided by several degrees of severity, which stipulate different levels of punishment, such as terms of imprisonment and/or fines:
Capital Felony: death or life imprisonment with no parole
Life Felony: life imprisonment and a fine not exceeding $15,000
Felony in the First Degree: up to 30 years in prison and a fine not exceeding $10,000
Felony in the Second Degree: up to 15 years in prison and a fine not exceeding $10,000
Felony in the Third Degree: up to 5 years in prison and a fine not exceeding $5,000
Misdemeanor in the First Degree: up to 1 year in prison and a fine not exceeding $1,000
Misdemeanor in the Second Degree: up to 60 days in prison and a fine not exceeding $500
The amount of the fine might be higher if the fine is specifically authorized by a statute.
Serious felonies are punishable by up to life in prison and prison sentences are common especially if you have a documented history of committing criminal acts. The felony process has multiple stages including an initial appearance, preliminary hearing, arraignment, and eventual jury trial.
Florida law divides crimes into felonies and misdemeanors. Felonies in Florida are punishable by death or imprisonment in state prison and classified as capital or life felonies; or felonies of the first, second, or third degree. Misdemeanors are less serious crimes, punishable by up to one year in county jail. (Fla. Stat. § § 775.08, 775.081.)
Capital or Life Felonies
Capital and life felonies are the most serious crimes in Florida. Capital felonies are punishable by the death penalty. First degree murder is an example of a capital felony. Life felonies are punishable by life imprisonment and a fine of up to $15,000. (Fla. Stat. § § 775.082, 775.083.)
Felonies of the Second Degree
A conviction for a felony of the second degree can result in a prison term of up to 15 years and a fine of not more than $10,000. (Fla. Stat. § § 775.082, 775.083.) Selling marijuana to a minor is a second degree felony.
Prior Felony Convictions
Defendants in Florida who have previously been convicted of two or more felonies and are convicted of yet another felony may be sentenced to a lengthy term under one of Florida's recidivist sentencing schemes. (Fla. Stat. § 775.084.)
Obtaining Legal Assistance
Being convicted of a felony can have severe consequences. In addition to imprisonment, a felony criminal record can make it hard to obtain a job or a promotion, qualify for certain government benefits, go to school, run for office, buy a gun, or volunteer. If you are charged with a felony in Florida, you should talk to a local criminal defense attorney about your case. An attorney can help you understand your options and obtain the best possible outcome in your case.
Felonies of the First Degree
First degree felonies in Florida are usually punishable by up to 30 years in prison and a fine of up to $10,000. (Fla. Stat. § § 775.082, 775.083.) Aggravated battery (intentionally causing great bodily harm) to a law enforcement officer while the officer is engaging in official duties is an example of a felony of the first degree.
Felonies of the Third Degree
Felonies of the third degree are the least serious types of felonies in Florida, punishable by up to five years in prison and a fine of up to $5,000. If lawmakers fail to designate the punishment for or degree of a felony, then the crime is punishable as a third degree felony. (Fla. Stat. § § 775.081, 775.082, 775.083.)
Statute of Limitations
For most crimes, the state must begin criminal prosecution within a set period of time, called the statute of limitations. The statute of limitations begins to "run" when the defendant commits the crime. In Florida, more serious crimes have longer statutes of limitations. The most serious crimes have no statutes of limitations.
DRUGS

The "War on Drugs" has led to lengthy sentences in every drug case. Often, a more appropriate resolution is to request treatment for the underlying problem to prevent recurrences of the same conduct. Additionally, drug arrests typically call into question a number of Fourth Amendment issues that could undermine the entire prosecution.
DRUG CRIMES
Of all the states in the U.S., Florida is probably the last one where you'd want to be charged with a drug crime. People convicted of drug crimes in Florida serve 2.3 years in prison on the average, up from about nine months in 1990. Florida's unenlightened drug laws lag behind much of the nation, and the Florida legislature has repeatedly failed to even legalize marijuana for medical use, bucking a growing nationwide trend.
FLORIDA DRUG CHARGES
The charges and penalties you'll face in Florida when accused of a drug crime will depend on the type and amount of the drug and whether you have a prior record. Only possession of a small amount of marijuana is a misdemeanor in Florida. All other drug charges are felonies, which may be punished by as much as 30 years in prison and up to $10,000 in fines. These are just a few of the drug charges you may potentially be facing:
Cultivation and/or sale of marijuana
Manufacturing of methamphetamine
Possession of methamphetamine
Trafficking in methamphetamine
Possession of cocaine
Trafficking in cocaine
Possession of opiates, opioids, benzodiazapines, or amphetamines (without a prescription)
Trafficking in prescription drugs
Fraudulently obtaining prescription drugs
EXPERIENCED, KNOWLEDGEABLE, AND AGGRESSIVE DRUG CRIME DEFENSE
A criminal drug crime conviction will affect your future in more ways than the legal consequences you'll face. In addition to the loss of freedom that comes with a prison sentence and money paid in fines, you will lose your rights to vote, own a gun, hold public office, and serve on a jury. You'll also have to deal with the stigma of a criminal conviction following you throughout your life. It can negatively affect your ability to find a job or rent a house or apartment. You will lose your reputation and standing in the community, and you may not be eligible to receive financial aid to further your education.
Our office will:
Examine the police procedure that led to your arrest, to ensure your constitutional rights have not been violated
Determine if you meet the qualifications for a diversion program that will result in dismissal of charges
Pursue every possible avenue of defense
Negotiate a plea bargain to reduce the charges, if it is in your best interest