MILITARY DIVORCE
The Law Office of John Vernon Moore, P.A. has a strong emphasis on military divorces and the unique issues associated with military families.
It is important to note that Attorney John Moore is not only an experienced attorney for military divorce in the John Vernon Moore Law Office but is also married to an active duty service member.
This knowledge and first-hand experience in the legal aspect of military families in Florida means our attorneys have a special interest with servicing issues related to military divorce in Florida.
Military divorces incorporate both state and federal laws and a thorough knowledge of these laws are of paramount importance to competent representation in a military divorce. Failure to retain a divorce attorney without intricate knowledge and understanding of the military divorce implications jeopardizes your case tremendously.
With that being said, it is imperative for military families facing divorce to employ an attorney who has a thorough understanding of the many complex issues that parties encounter in a military divorce. Without the help of an experienced and knowledgeable military divorce attorney like the attorneys at The Law Office of John Vernon Moore, P.A., a party involved in a military divorce might not receive a fair outcome or be able to develop better decisions when facing the complex issues in a military divorce. Above all, it is important to always keep in mind that a military divorce is very unique and should not be taken lightly – the additional legal issues that encompass military divorces makes it critical that either spouse seeks the advice of an attorney who understands the complexities of military divorces. At The Law Office of John Vernon Moore, P.A., we have attorneys who have extensive experience in military divorce and other military family issues that would be glad to help you through any issues you are facing or could potentially face.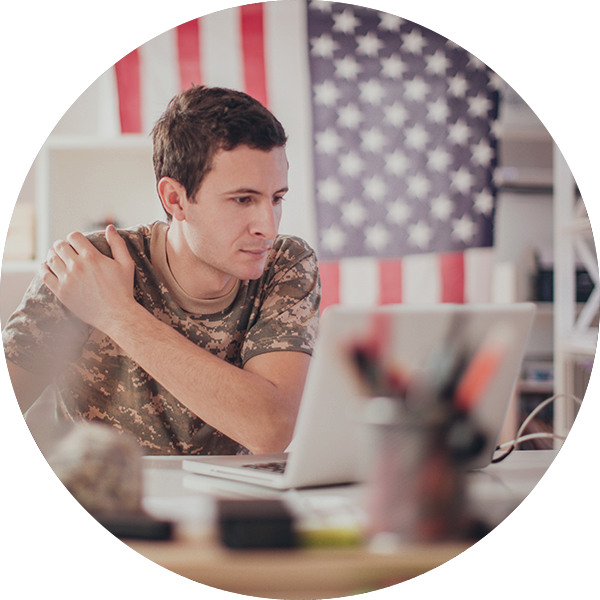 Some potential issues military divorces encounter include the following:
The Servicemembers Civil Relief Act (SCRA) (50 U.S.C. app. §§ 501 et seq.)
Ordinarily, the Florida Rules of Civil Procedure provide that when a party "serves" their spouse with divorce papers, the spouse who has been served with the divorce papers has 20 days to respond or face the possibility of a default being entered against them. However, this is not always the case due to the Servicemembers Civil Relief Act (SCRA).
There are three primary areas of coverage under the SCRA: (1) protection against the entry of default judgments; (2) stay of proceedings where the servicemember has notice of the proceeding; and (3) stay or vacation of execution of judgments, attachments and garnishments. 50 U.S.C. app. §§ 521, 522 and 524.
In the context of a military divorce, the SCRA allows active duty servicemembers to formally request the court the divorce is filed in to put on hold, delay, or in other words, "stay" the divorce from moving forward because of the prejudice they would incur from having to respond within the normal timeframes and deadlines governed by the Florida Rules of Civil Procedure. A spouse who has been served with divorce papers during active duty must make a written request to the court.
The SCRA provides that servicemember are permitted to have the divorce proceedings put on hold for a period of at least 90 days. After the initial stay requested by the servicemember, the court can grant subsequent extensions for a reasonable period of time but not indefinitely.
To book a convenient appointment time with the best legal defense in Brevard County, Florida, please click the Book Now button.
Healthcare and Other Medical Benefits

While serving in the military, the servicemember spouse and their dependents (generally the spouse and children) are provided health and dental insurance by the military for free (with some exceptions). This is a tremendous benefit the non-servicemember, which is why it is most often beneficial for the servicemember to carry health insurance on the minor children post-divorce.
For military spouses, the type of healthcare benefits offered by the military generally depends on the number of year of service.
Full Healthcare Coverage
The type of healthcare benefits is identical coverage the service member will receive under TRICARE. In order to receive this coverage, one spouse must have been in the military for at least 20 years and simultaneously be married during this active duty service. 
If a non-service member is close to qualifying for the 20/20/20 healthcare and ancillary benefits (commissary and exchange benefits), that spouse should seriously consider staying in the marriage to obtain these benefits. 
Transitional Health Coverage
This health benefit is available where the service member served 20 years of creditable service, the marriage lasted 20 years, but the period of the marriage overlapping the period of service was only 15 -19 years (a.k.a. 20/20/15).
In this circumstance, the military spouse is entitled to full military medical benefits (so long as they do not remarry during or enroll in an employer-sponsored health insurance plan) only for a transitional period and thereafter the spouse may purchase a DOD-negotiated conversion health policy.
Conversion Health Care Coverage/Continued Health Care Benefit Program (CHCBP)
We provide military divorce law counsel in Florida for individuals who qualify for the Conversion Health Care Coverage. It is best for former non-military spouse who are not eligible for the full TRICARE healthcare coverage. These benefits provide an opportunity to buy conversion health coverage through the government post-divorce.  
Thrift Savings Plan (TSP)
Service members have the option to contribute funds as a retirement investment vehicle called a Thrift Savings Plan (TSP) during their active duty military service.
It is very important that neither party forget or disregard a TSP when going through a divorce and should pay careful attention to ensure that your rights are protected, and assets divided equitably when going through a military divorce.
The John Vernon Moore Law Office does this best by providing an excellent military divorce law counsel in Florida for guidance.
Survivor Benefit Plan (SBP)
One of the most contentious points in a divorce is the issue of the Survivor Benefit Plan. Along with its associated contentious aspects, the Survivor Benefit Plan also can be quite complex. Our Brevard County military divorce attorneys work with you to ensure your rights are protected every step of the way.
Military Pensions

Like other pensions, military pensions earned during the marriage are an asset of the marriage and should be equitably divided among the two spouses.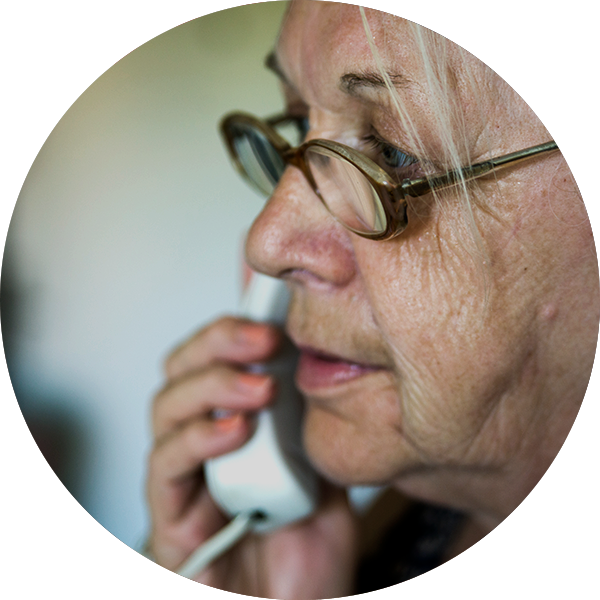 Whether the parties have been together for 3 years or 30 years, the court still maintains the authority to provide the other party a share of a military pension. The number of years the parties have been married only affects amount, not entitlement.
If a marriage lasts less than 10 years, DFAS will not automatically divide the monthly pension check in conformity with a court order or divorce decree. Instead, for marriages that where the parties were married for at least 10 years while the military spouse was on active duty (or doing "creditable service" in the Guard or Reserves), the servicemember is assigned the obligation of making monthly payments to the former spouse. However, if the marriage lasted at least 10 years while either spouse was on active duty, DFAS will automatically garnish the portion of the pension that is ordered by the court pursuant to divorce decree.
Uniformed Services Former Spouses' Protection Act (USFSPA) governs military retirement pensions. The USFSPA limits a state court's award or division of a military pension to no more than fifty percent (50%) of "disposable retired pay." The Act provides for a number of other policies when dealing with a military pension and is important to know when approaching the division of a military pension in a divorce.
PERMANENT CHANGE OF STATION (PCS) – CHILD RELOCATION

An involuntary relocation of either parent pursuant to PCS orders is oftentimes expected by a servicemember, but is also very difficult on all of the parties and children involved. Due to the nature of a PCS order and not being able to have full control over where you might be relocated, the existing time-sharing or custody schedule could result in the parties being unable to effectuate the previous custody arrangement or time-sharing schedule without undue hardship.
In the event you are being relocated to another military base, you need to act quickly in adjusting your current time-sharing arrangement. Ideally, if two parties can agree on a feasible time-sharing arrangement then the parties should enter into a written settlement reflecting the agreement reached between the parties. If not, you must act quickly and file with the court a modification action requesting the court to allow you to relocate with your minor child or children and for the court to adjust your time-sharing schedule in order to accommodate your new location. Florida Statute 61.13001 states that the court must hear your temporary relocation requests within thirty (30) days of filing for a relocation action and provide a final hearing on the relocation action within 90 days of filing the matter with the Court.
Regardless if you are moving pursuant to PCS orders or simply voluntarily moving, the standard used by Florida courts are the same. Florida Statute 61.13001 provides that any parent wishing to relocate a child or children has the burden of proving by a preponderance of the evidence that the proposed relocation is in the best interest of the child or children. If that burden of proof is met by the parent who desires to relocate and shows that the move would be in the best interest of the minor child or children, the burden then shifts to the objecting/non-relocating parent to show in rebuttal by a preponderance of the evidence that the proposed relocation is not in the best interest of the child or children.
If you are facing a divorce and you and/or your spouse have a military component involved, it is extremely important that you are represented by an attorney who is well versed in the area of military divorces. A military divorce is not the same as a civilian divorce and involves several complex legal issues that many attorneys are unaware of and therefore end up losing their clients many rights that they should have been able to obtain.
The unique issues that arise with a military divorce demands that you have an experienced and knowledgeable military divorce attorney to represent your interests. If you are a member of the military or married to a member of the military, call The Law Office of John Vernon Moore, P.A.
A Few Other Distinctive Areas in a Military Divorce

As previously mentioned, military divorces are complex. Many attorneys are not well versed in these matters which results in the extreme importance of retaining an attorney who is intimately familiar with how military divorces work.
Many military divorces involve complex jurisdictional issues as a result of the servicemember no longer living in their home of record as a result of their military service and receiving orders to live outside of their home of record.  However, a Florida court does have subject matter jurisdiction over a military divorce so long as one of the parties maintains their home of record or legal residency with the State of Florida – this remains true regardless of whether or not the parties are physically present in Florida. However, even though Florida does have jurisdiction over the parties to be able to dissolve the parties' marriage, it is possible that the Court is limited to only granting the divorce – therefore leaving financial issues and children's issues for another jurisdiction (generally where the parties physically reside at the time of the divorce).
Unique to military divorces, child custody/time-sharing becomes a major issue of dispute between the parties. Not only do servicemembers face unique challenges at times in balancing their role in the military and the demands of parenting, servicemembers are subject to facing relocation (PCS).
Attorney John Vernon Moore is part of a military family.  He respects those who serve our country, and will treat you and your family with the respect and dignity you deserve while ensuring that your interests are protected.